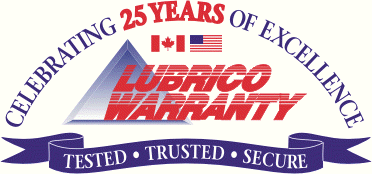 TESTED
Across our country, over 4,000 car dealerships have chosen Lubrico Warranty as their extended warranty provider.  Here at Murrays Used cars in Moncton New Brunswick, we know we can trust Lubrico.  They have over 2,500 repair centres to protect you, the consumer, from unforeseen repair expenses. Through excellent customer service, fast claims processing, and prompt claims payment,Lubrico has built a solid reputation in the auto industry – and it shows!
TRUSTED
Lubrico Warranty has been giving mechanical breakdown protection to hundreds of thousands ofvehicle buyers since 1977.  For more than 30 years, they have been dedicated to offering a high level of customer satisfaction through reliability, service, and continuous product development.  This has made Lubrico the leading used vehicle warranty provider in Canada!
SECURE
Every single warranty Lubrico sells is fully insured by Northbridge General Insurance Corporation.  Part of an informed warranty purchase should include establishing how stable and secure the warranty company is BEFORE buying their "promise to perform". Lubrico is, without a doubt, the leader in the Canadian extended automotive warranty industry.  This is due in large part to their unmatched commitment to providing the utmost in peace-of-mind protection!
For full details, click these images below: